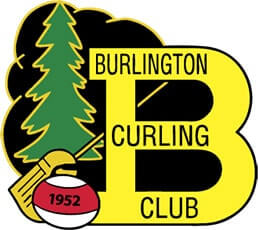 2295 New Street, Burlington, ON
905-634-0014
Club Manager: Jim Holland
A bit about the Burlington Curling Club (BCC):
The Burlington Curling Club was established in 1952 and has offered curling at the corner of New Street and Seneca Avenue since that time. It is one of the finest curling clubs in Ontario with 5 sheets of quality curling ice and a friendly facility that fosters the love of the game on and off the ice. We are a member-owned club that is managed by an elected Board of Directors. Our club has a full time manager and ice maker. Our licensed bar and lounge facilities are available during the curling season to members and their guests.
Curling is available for all ages and experience levels. During the week we offer a choice of daytime and evening men's and women's recreational and competitive leagues. Mixed curling is available on Saturdays and Sundays and includes three major in-club mixed bonspiels throughout the season. Our youth curl on Tuesdays and Thursdays in after-school time slots. We also run Choose Your Own Team open leagues on Friday afternoon and Sunday morning. The club also provides ice time each week to individuals or teams to use for practice sessions.
For new curlers wishing to learn the sport we offer an introduction-to-curling special and learn-to-curl clinics, with our qualified instructors, and we have a reputation for producing quality curlers. The club provides an environment of good fellowship and sportsmanship for curlers at all levels of competition and has been the host to many Ontario Curling Association events. From our numbers, many curlers have become zone, district and provincial champions.
The Burlington Curling Club's Social Committee supports a friendly and welcoming environment off the ice. A wide variety of social events including live bands, disc jockey dances, karaoke, euchre nights as well as outside events, including an annual member and guest golf tournament, provide many opportunities to develop long lasting friendships.
For more information, click here to visit the BCC website.